WE SOLVE YOUR PROBLEMS
A strategic consulting boutique that provides customers with a team of experienced specialists, to help companies solve their marketing and communication problems through effective operational programs and digital projects.
INNOVATIVE COMMUNICATION CONSULTING
From the business plan to the implementation of the marketing plan.
THE ADVANTAGES OF CHOOSING NO PAPER JAM
The "consulting you need" integrated into the services roadmap, thanks to our team of NPJ consultants, quick answers to concrete problems of companies, short-term approach to be time to market.
COMUNICATION INTEGRATED DIGITAL
have you thought about integrating digital into business processes
Are you shure you have the skills you need
did you measure your return on investment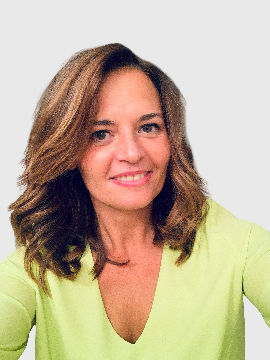 Classical studies, degree in modern literature, doctorate at the High School of Social Communications of the Catholic University in Milan. Sensitive to the fascination of the media, he began his career in radio, then at J.Walter Thompson in the era of full-service advertising agencies. Then alongside Adriana Mavellia, one of the founders of the PR agencies in Milan in the heart of the Circolo della Stampa, she learns media relations techniques. In Business Press he inaugurates the function of marketing communication manager and deals with the development of creative projects and business strategies for many national and international brands. For LVMH he follows the first digital projects for the launch of Givenchy, Kenzo and Acqua di Parma perfumes, meeting fashion bloggers and dealing with digital PR. He has worked for Fratelli Rossetti ecommerce and video, for Alberto Moretti shoes, for Golden Lady, for Denstore, for I Pinco Pallino and for many other fashion companies. Passionate about startups and digital innovation, in 2012 she founded No Paper Jam S.r.l, www.nopaperjam.it, a marketing consultancy and integrated digital communication company. Today he follows digital innovation and digital transformation projects in partnership with top consulting firm. In his spare time he takes care of www.wauart.it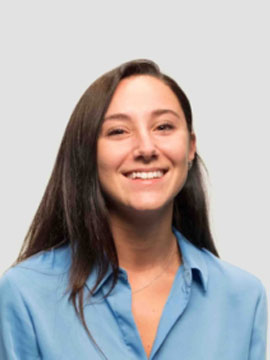 Young Product Designer trained at the Politecnico di Milano, Master's Degree in Integrated Product Design always at the Politecnico di Milano. In No Paper Jam she deals with UI design and visual development activities both on the corporate and product communication front. Strong in the development of prototyping and icon study, he prefers high concept design. Her studies have always been supported by a competitive sport that has allowed her to develop fundamental aspects in character such as perseverance, discipline, resistance to fatigue, stress and pressure, finally the importance of cooperation and mutual support within a team.
Young Graphic Designer and Video Editor, graduated from the Daimon Foundation Technical Institute in Saronno and currently specializing in the ITS Rizzoli structure during the ITS Omnichanel course, in Milan. Skilled in communication and teamwork, in which he always demonstrates proactiveness, commitment and collaboration. A strong and positive character, it prepares itself in a flexible way to digital challenges by carrying out the proposals with constancy and discipline. In No Paper Jam he deals with special projects and video editing.